Manassas Host Lions partner with clay crafters to help Ukrainians – PotomacLocal.com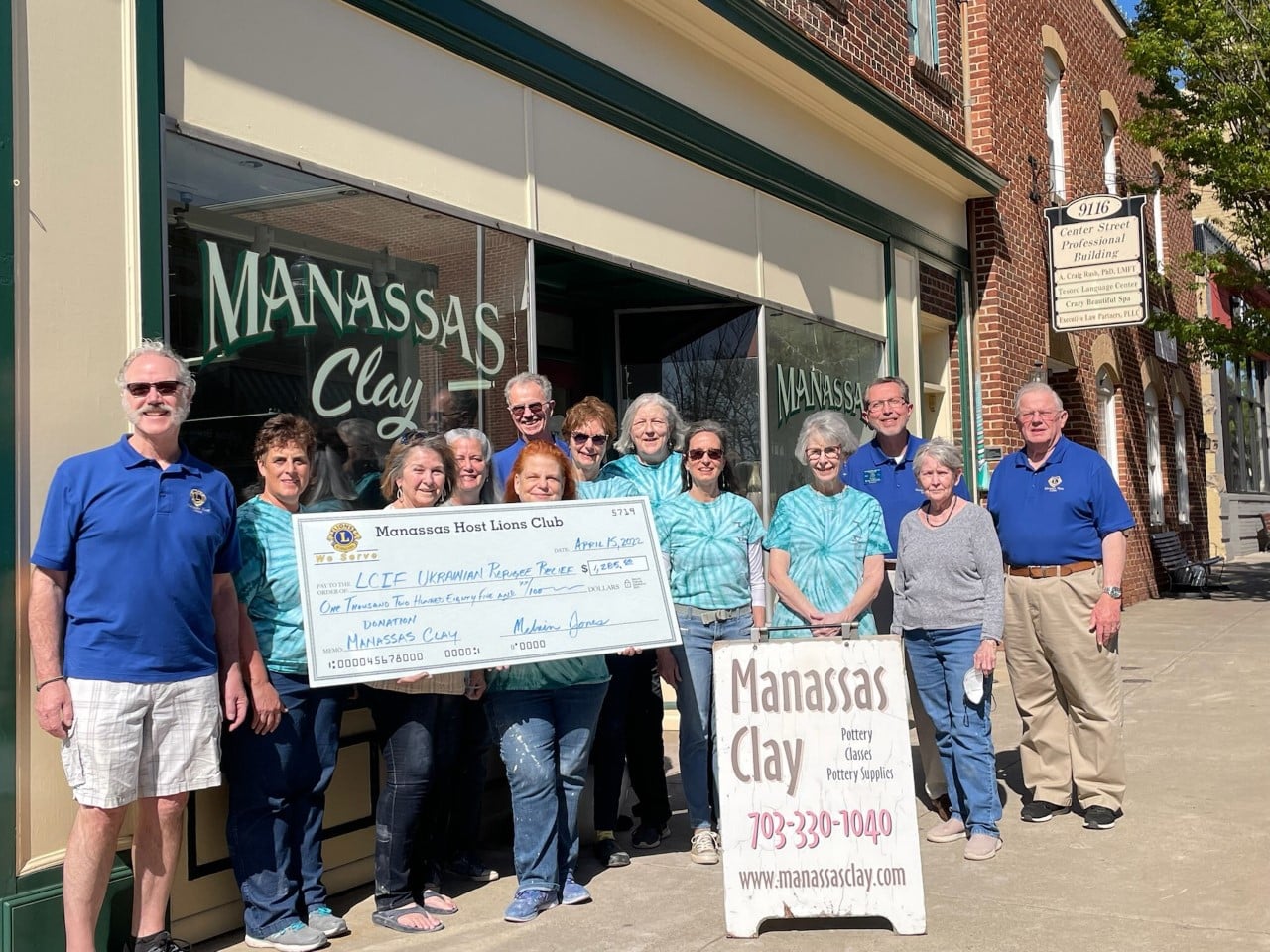 The Manassas Host Lions Club has partnered with Manassas Clay to help Ukrainians in need.
The owners of Manassas Clay, Fran Newquist, and Jane Cullum, have provided display space and support for the project. At the same time, area potters donated their time, talents, and supplies to offer unique handmade, Ukrainian-themed crafted items.
Customers may purchase sunflower magnets, brooches or ornaments, Ukrainian flag-colored spoon rests, mugs, plates, and platters. All of the proceeds from sales of these items will be donated to the Lions Clubs International Foundation for refugees.
The price tags on the items are suggested donations, and the inventory in the window will change as potters finish their creations. "Several of our students came up with selling blue and yellow pots (Ukrainian colors) to raise money to help Ukrainians," said Cullum.
Manassas Clay offers classes for crafters of all skill levels, facilities for potters to work and fire their pieces, and a place to showcase and sell them. In the first three weeks, the store had raised $1,285 for refugee relief,  with more potters joining in the effort with more expected to come.
According to John A. Beere, with the Manassas Host Lions Club, there are 39 Lions Clubs in Ukraine with over 700 members and more Lions Clubs in neighboring countries volunteering to support the millions of refugees by finding them safety and security and meeting their immediate needs.
"We have had a very positive response to our colorful window," added Cullum.
Manassas Clay is at 9122 Center Street in Manassas.
Prince William County residents will face higher property taxes over the next 12 months, with the average homeowner paying $172 more in Real Estate taxes.
A man was stabbed Saturday night in Downtown Manassas.
A man who stole a woman's purse pulled a knife on the victim when she tried to chase him down. At 9:58 p.m. Sunday, April 23, officers went to the…
The Stafford Soap Box Derby will be held on Saturday, June 4, 2022, for the first time in Stafford County, Virginia.