ASBTDC to Host Third Year of Smart Growth Accelerator Program – Arkansas State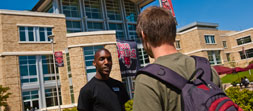 As soon as you set foot on our campus you will know you've found the place you can call home.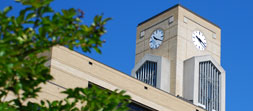 Our students are engaged in a wide range of academic pursuits that include degree programs in 160 undergraduate and graduate fields delivered by 6 different colleges.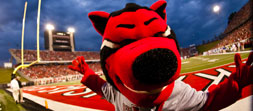 A-State offers unlimited possibilities for students to customize their experience while on campus.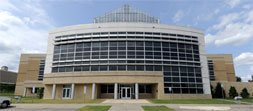 Research engages intellectual curiosity, satisfies the thirst for discovery, and provides an outlet for creativity.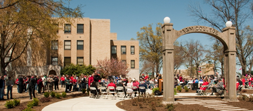 Marking its first hundred years, Arkansas State University continues to expand in exciting ways.
JONESBORO – The Arkansas Small Business and Technology Development Center at Arkansas State University will host the Smart Growth Accelerator, a series of four online sessions that provide planning, marketing, cash flow and financing strategies to existing businesses. Ten businesses will be selected to participate, and they will develop strategic growth plans.
The program is for businesses located in Craighead, Crittenden or Mississippi counties. The spring cohort starts Wednesday, May 4, with sessions held via Zoom 11 a.m. to 1:30 p.m. There is no cost to participate.
"The Smart Growth Accelerator is an excellent investment of time for Northeast Arkansas small businesses seeking to grow. It's a unique opportunity to learn from multiple experts, network with other small businesses, and connect to resources that can support you over the life of your business," said Laura Fine, ASBTDC state director.
Businesses must have been open for one to five years, have at least one employee, and be organized as for-profit.
The project is funded by a Portable Assistance Grant from the U.S. Small Business Administration. Smart Growth launched in 2020. In the first two years, 39 NEA businesses completed strategic growth plans through the accelerator.
To apply or obtain more information, one may go to asbtdc.org/smart-growth or contact the ASBTDC at A-State, (870) 972-3517.
The Arkansas Small Business and Technology Development Center at Arkansas State University is funded in part through a cooperative agreement with the U.S. Small Business Administration by way of a partnership with the University of Arkansas at Little Rock and A-State's Neil Griffin College of Business. All ASBTDC programs are extended to the public on a non-discriminatory basis.



[email protected]
Phone: 870-972-3820
Fax: 870-972-3693
Postal Address:
PO Box 2220
State University, AR 72467